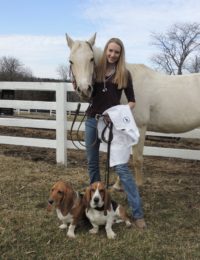 Dr. Hilker is a 2020 graduate of the University of Missouri, College of Veterinary Medicine. She
was born and raised in Germany and immigrated to the US with her mom at age 13. She
received a Bachelor of Science degree in Animal science from the University of Arizona. In her
free time, Dr. Hilker loves spending time with her dog Hank. She also enjoys trail riding, going camping, and traveling.